The odds are that by now, you've used disinfectant wipes on every surface in your house, from your doorknobs to your cell phone screen. Have you thought about the other place where you spend a lot of your time, though? That's right! Your car.
The problem is that cars have a lot of different surfaces, from leather seats to auto glass. You can't use disinfectant wipes on your windshield and your steering wheel… or can you? We'll help you break down how to clean and disinfect your car so you can rest assured you're commuting in a germ-free environment!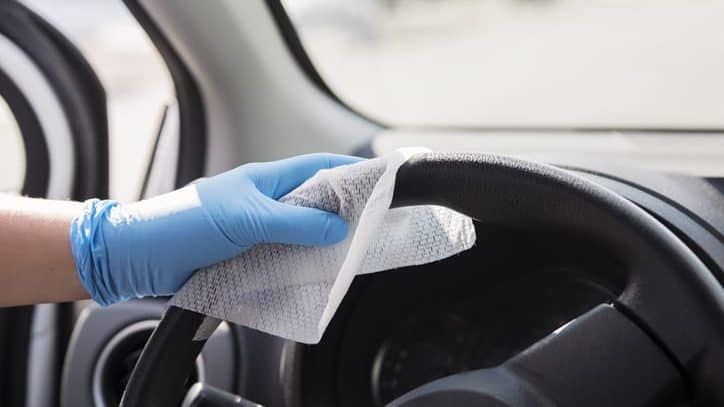 Vacuum
Although vacuuming won't do much with it comes to disinfecting your car, it is necessary to ensure a deep clean. You might as well take this time to remove any dust or dirt from your vehicle. Use a brush attachment to vacuum the dashboard, the floor mats, the seats, the inside of your cup holders and any other areas where dust and debris have collected.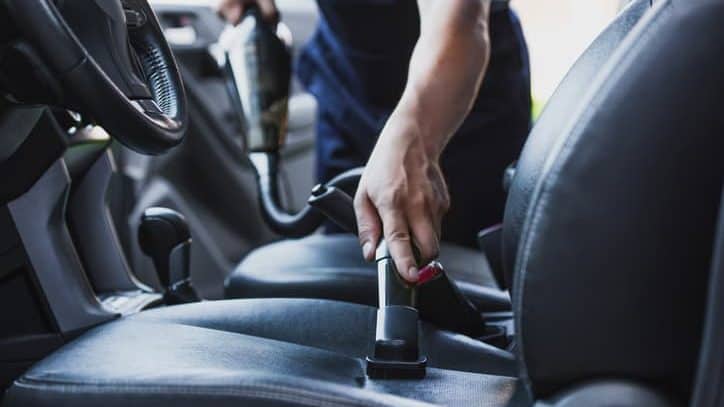 High Touch Surfaces
You may be shocked to find out you really don't need anything fancy to disinfect your car! To effectively kill germs, we recommend using good old fashioned soap and water! You can use a clean microfiber cloth dipped into a mixture of warm water and liquid dish soap or any alcohol solution like isopropyl alcohol (at least 70 percent alcohol) to effectively disinfect these areas. Microfiber cloths work best to clean and disinfect your car because they're durable enough to clean hard surfaces without scratching them, or they don't tear under pressure. Soak the cloth entirely in the mixture and wring it out.
First and foremost, clean the high-touch surfaces in your vehicle, including the:
Door handles
Steering wheel
Gear shifter
Turning signals
Seatbelts
Radio buttons
Sun visors
Armrest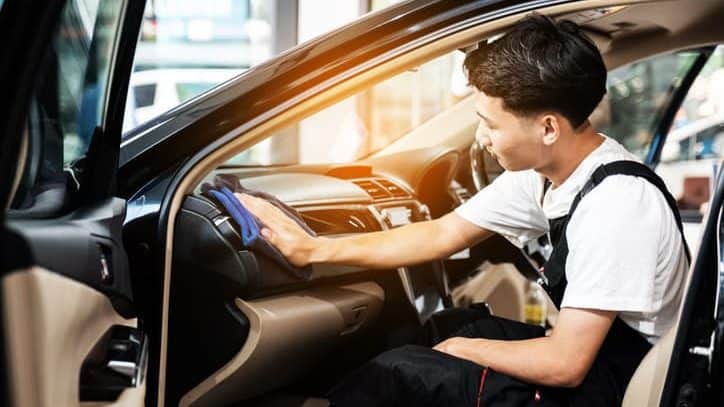 Fabric Seats
Now that the critical high touch areas have been disinfected, you're ready to move onto the next step! If your car's interior has fabric upholstery, this same soap and water or alcohol tip will do the trick! Just ensure you don't saturate the fabric with too much liquid as you may end up with mould.
On fabric seats, soap and water, as well as alcohol, both work well, but be careful how much soap and water you use. It's hard to rinse the soap from your seat, and you don't want to soak the seat with water and end up with mould down the road. You can blot the seats with a clean, dry towel to absorb any excess moisture.
Leather Seats
If your car's interior has leather upholstery, we recommend using a soap explicitly for leather with a conditioner built-in. This way, the dye and coating won't be removed from the leather, and it will last longer. The same tip applies to leather steering wheels.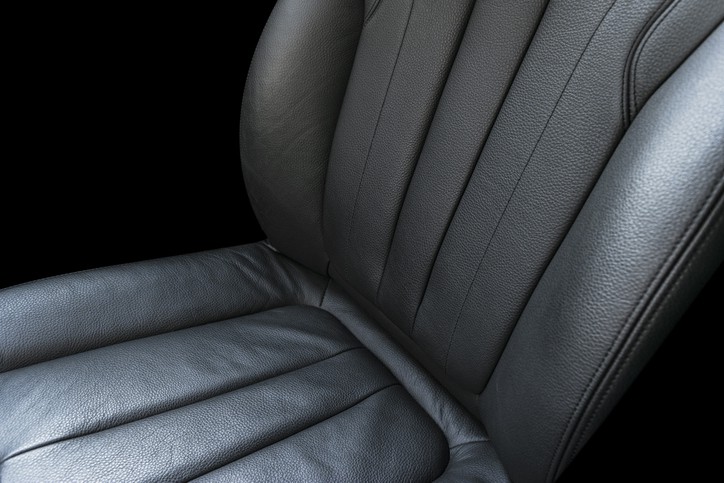 General Tips on Cleaning Solutions
Never mix cleaners together when you're cleaning your car as it can produce toxic gas. When you're applying two different sprays on a surface, ensure one has thoroughly dried before applying the next one to avoid any issues.
Although it may be tempting to use bleach because it is such a powerful disinfectant, resist the urge. It can damage the interior leading to costly repairs. The same goes for using ammonia-based cleaners (including glass cleaner) on your auto glass. It can damage the coating and lead to auto glass chips and cracks.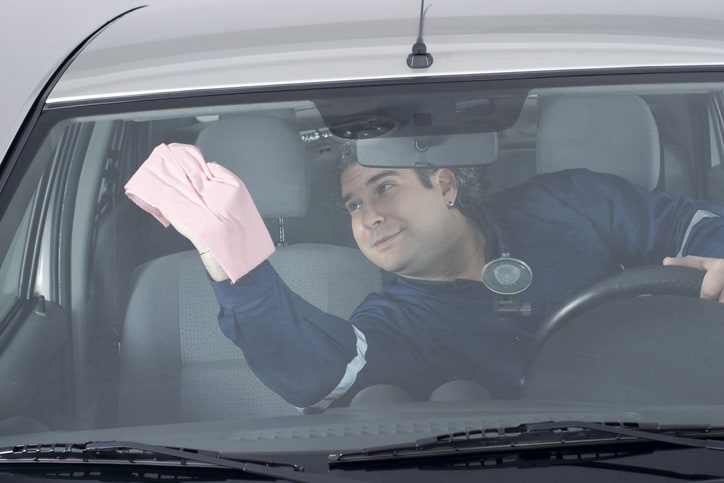 Auto Glass Zone Oakville
If you do cause auto glass cracks while cleaning and disinfecting your car, contact Auto Glass Zone Oakville right away. We are a trustworthy Autoglass shop Oakville that specializes in auto glass repair and windshield replacement. Our services include front and rear windshield replacements, mirrors and even sunroof repair. We use the highest quality Original Equipment Manufacturers' (OEM) Auto Glass. We're so confident in our auto glass and our windshield replacement services they are backed up by a lifetime guarantee to cover any leaks, manufacturer defects and workmanship. Your vehicle's new auto glass is protected for life!
Auto Glass Zone Oakville is offered 10% off of all of our auto glass replacement and repair services in Oakville for a limited time. Contact us now to schedule an appointment or fill out our online form to get a free quote on our windshield repair and replacement services. We additionally offer free mobile auto glass services. We'll come to you at the time and place of your convenience to service your vehicle at no additional charge!