Most drivers will experience a cracked windshield at some point in their lives behind the wheel. There is a wide variety of causes for windshield cracks from improper windshield installation, rocks from the pavement on the highway flying at high speeds and temperature changes due to your defroster or heater. You can try your hardest to avoid windshield cracks, but unfortunately, they are often unavoidable and occur because of the circumstances you can't control. What you can control, however, is how to stop your windshield crack from spreading.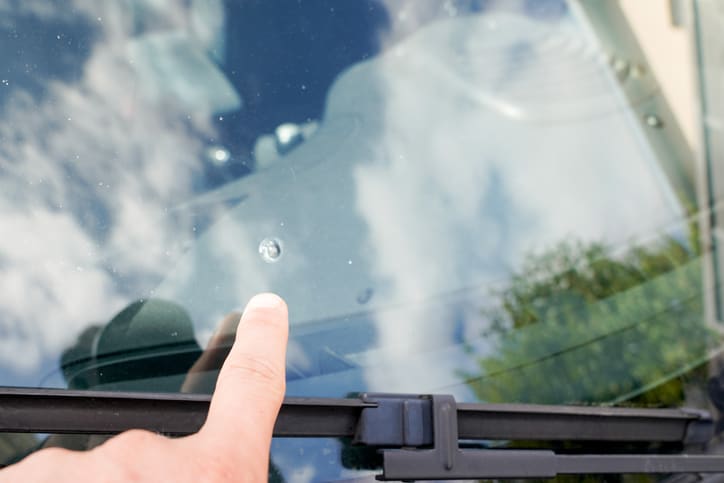 The Hazards of a Windshield Crack
You may think that a tiny crack in your windshield is no big deal. If you're under the impression that a chip is just an aesthetic blemish, you're incorrect. If you notice a chip in your windshield, you must look into windshield crack repair at your earliest convenience. The sooner you get it fixed, the better. If you wait too long, the chip will turn into a crack. Once the chip expands, you will likely will not be able to do a repair, and your vehicle will require a full-fledged windshield replacement. Additionally, if the crack isn't repaired early on, dirt can build up inside of it and make the repair even more challenging.
Once a chip in your windshield turns into a crack, you will need to have your windshield replacement immediately. Here are a few of the reasons why:
Danger
The windshield makes up a significant part of the structure of every vehicle. When it is cracked, accidents become much more hazardous. It is there to protect you when you get into a collision. When the glass is already cracked, it makes it a lot easier for the entire windshield to shatter when pressure is applied. This highly increases the driver's and passengers' risk of injury and fatality.
Additionally, to drive safely, you need to be able to see clearly out of your windshield. When it is cracked, it becomes more challenging to see other vehicles, signs and pedestrians. Cracks can also reflect light from the sun or traffic lights directly into your eyes, which can distract or, even worse, blind you. Lack of visibility on the road can contribute to your risk of getting into an accident.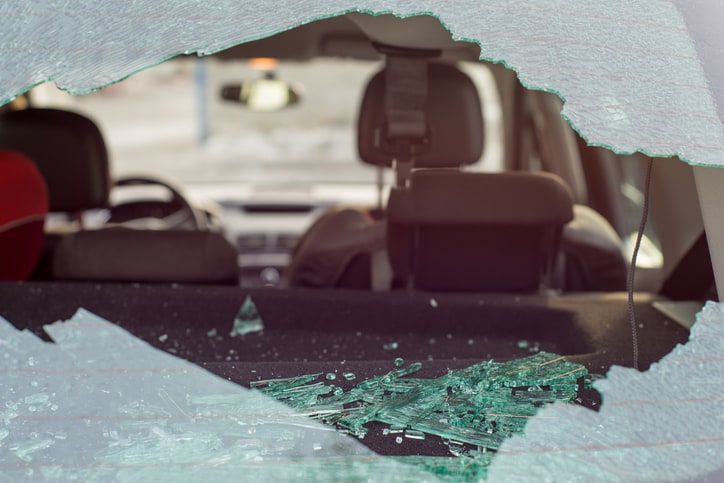 Tickets
If the dangers of driving a cracked windshield haven't dissuaded you enough from getting it repaired, how does a ticket sound? Driving with a cracked windshield can put you and everyone else on the road at risk. Police officers can pull you over give you a ticket if you are caught on the road with a crack in your vehicle's auto glass.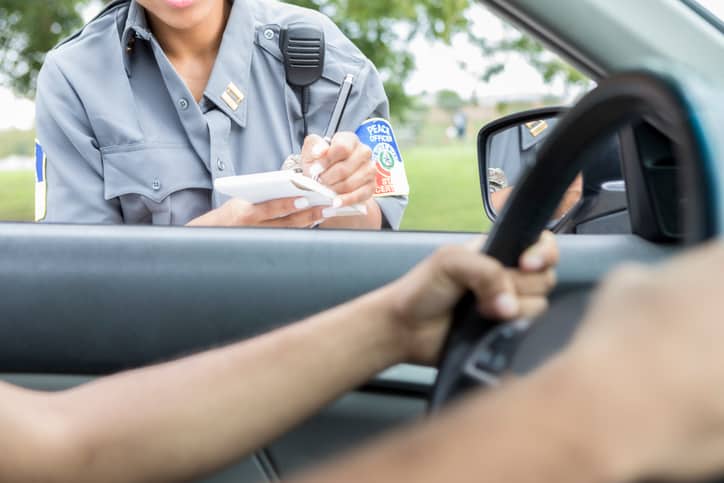 Unsightliness
If you own your vehicle, you are aware of what a massive investment it is. It would be best if you wanted to take care of your car and ensure it is in tip-top shape. Having a cracked windshield is just plain unattractive. This factor alone should make you want to rush to get it replaced immediately.
How to Prevent a Windshield Chip from Becoming a Windshield Crack
The following are a few ways you can attempt to stop a windshield crack from spreading:
Krazy glue/Clear Nail Polish
Please note: this will only act as a temporary fix. Firstly, you will need to clean your auto glass with a specialty cleaner and paper towel. Once it has dried, apply Krazy glue or clear nail polish. Wait for it to dry, then put a piece of transparent packing tape over the chip. The tape will keep dirt or other debris out of the chip until you can have access to professional windshield chip repair.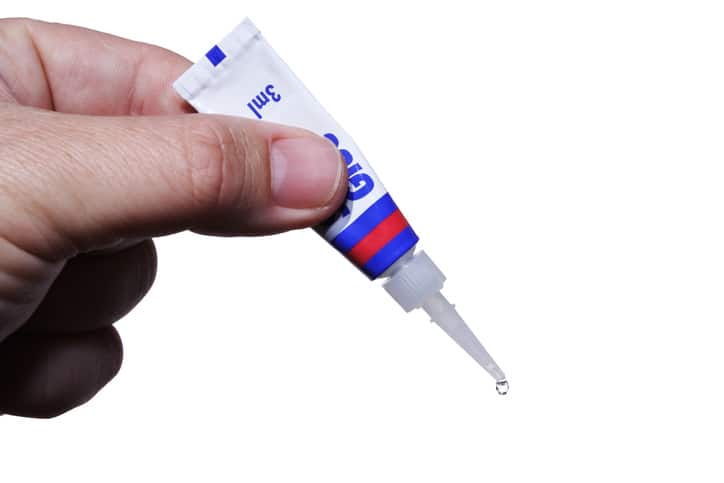 Windshield repair kits are sold at most hardware stores. You will need to use a drill to create a tiny hole in the top layer of your auto glass. Next, you will fill this hole with the resin provided in the kit. This resin will seal the chip and stop a crack from forming. This method is very tricky, and if the hole is drilled improperly, it can lead to your entire windshield shattering.
Avoid Sudden Temperature Changes
When glass becomes hot, it expands; when it gets cold, it contracts. If you notice a chip in your windshield in the summer, park your car in the shade. In the winter, don't use your window defroster until the chip has been repaired.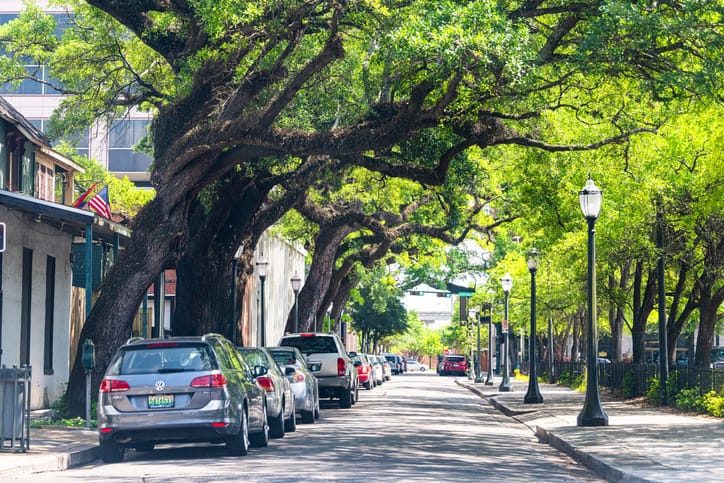 Get Professional Help
The best way to stop a windshield crack from spreading is to schedule a windshield crack repair or windshield replacement. Windshield crack repair is a simple, fast and cost-efficient service. When cracks become larger than eight centimetres, your windshield will need to be replaced.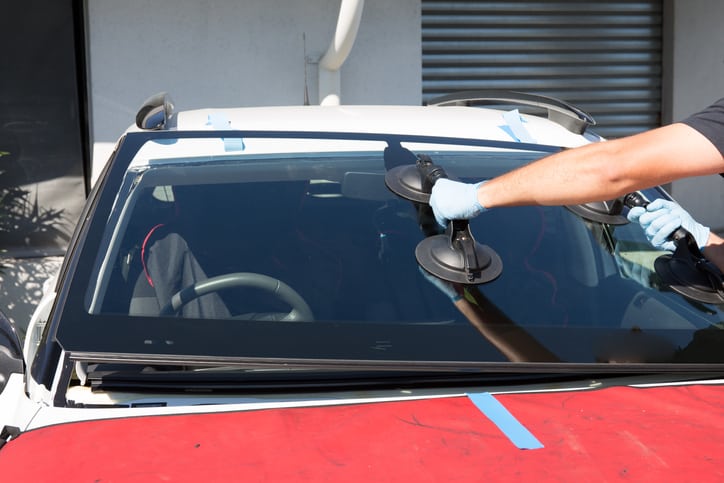 Auto Glass Zone Oakville are experts in both windshield repair and windshield replacement. Our auto glass repair and auto glass replacement experts will have a look at your vehicle and determine which service is necessary. We additionally offer mobile auto glass services in Oakville. We will come to you, fix the crack in your windshield, and you will be back on the road in no time! Call us now or get a free online quote!