The windshield is perhaps the most vital safety feature of any vehicle. It comprises a significant portion of a car's structural integrity. When there is a crack or chip in your windshield, it's necessary to have it repaired as the driver's visibility will be impaired. A damaged windshield is not only unsafe for you as the driver and your passengers but everyone else on the road. If the crack or chip is larger than a toonie or close to the outer edge of the auto glass, the windshield is damaged beyond repair and will need to be removed and replaced. In this blog, we'll break down the process of windshield removal:
Gather Your Windshield Removal Tools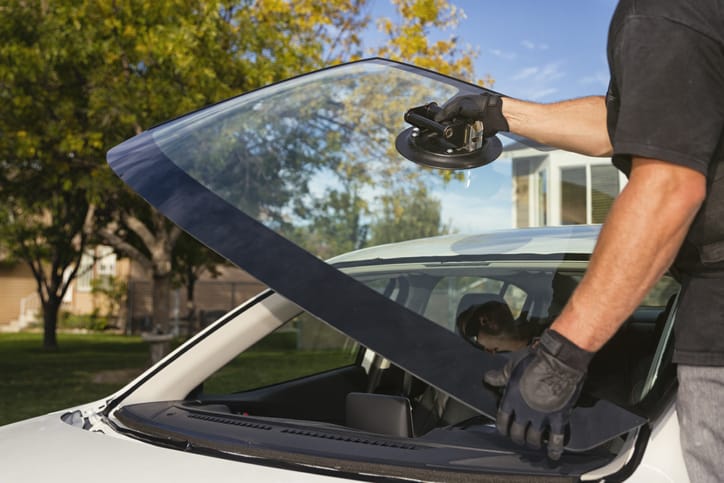 The first step in removing a car windshield is assembling the windshield removal tools you will require for this process. The following is a list of the necessary materials:
Cold knife
Razorblade scraper
Two suction-cup window holders
Vacuum
Wire brush or sandpaper
Hand tools
Screwdriver
Old blanket or tarp
Silicone lubricant
Two assistants
Please keep in mind that these materials can get quite expensive if you don't already have them. In fact, removing your car's windshield at home may end up costing you more than having it done by a professional. Before you begin this progress, calculate the costs and factor in the time as well. Removing a windshield usually takes a minimum of about two hours.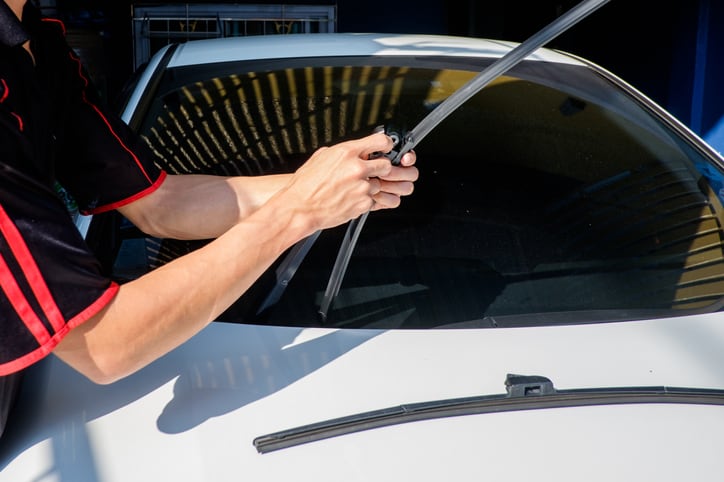 How to Remove a Car Windshield in Ten Steps
If you have the necessary tools and feel confident that you can remove your car's windshield at home, this is the method we recommend:
Carefully remove the rearview mirror along with any other pieces that are currently attached to the windshield, such as the wiper blades, using hand tools like a screwdriver.
Use an old blanket or tarp to cover your car's dashboard, wheel, seats and floor. This way, if you break the windshield's glass, there won't be shattered glass everywhere.
Use another hand tool (we recommend using a 90-degree pick) to remove the windshield perimeter trim moulding.
Use a cold knife or a razor to detach the windshield from the pinch weld (the corner areas where the car's body meets the windshield).
Slice through the urethane seal around the windshield's perimeter with a cold knife.
To ensure the windshield is easily removed, lubricate the perimeter where the urethane seal has been sliced with silicone.
Firmly place the two suction cup windshield holders on the windshield. Ensure there is a tight grip.
Have one assistant pull the holders from the car's exterior while the other friend pushes from the car's interior.
Now that the windshield has been removed, carefully remove as much remaining urethane as possible using a razor blade scraper. Use sandpaper or a wire brush to remove rust and vacuum up any dust and debris in the area.
The last step of this process is to dispose of the old windshield properly. Take it to a landfill or recycling plant, depending on the type of auto glass it is made of.
Please note: If you have a more modern, expensive vehicle that has Advanced Driver-Assistance Systems, you should reconsider removing your windshield at home. This process can temper with ADAS including:
Lane departure warnings
Collision avoidance
Blind-spot assistance
Any Sensors/Cameras
You will need to have these systems recalibrated by an auto expert if you decide to remove the windshield yourself.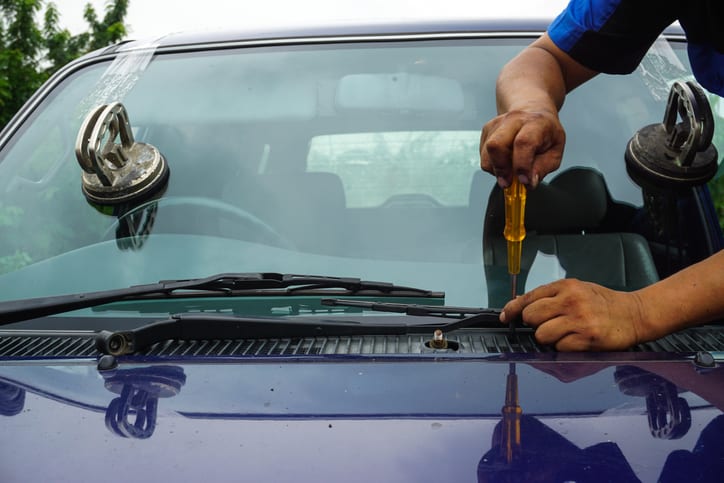 Why Choose Auto Glass Zone Oakville for Professional Windshield Removal and Replacement
At-home windshield removal requires time, expensive materials and a significant amount of space. Removing your windshield by yourself can also cause damage to the other parts of your vehicle, like the rearview mirror and windshield wipers, if done incorrectly. If you decide this process is not worth the investment, contact Auto Glass Zone Oakville.
With our FREE mobile auto glass services, you won't have to lift a finger! We'll bring our services to the location of your choice at the most convenient time for you. We'll quickly replace your windshield and have you back behind the wheel in no time.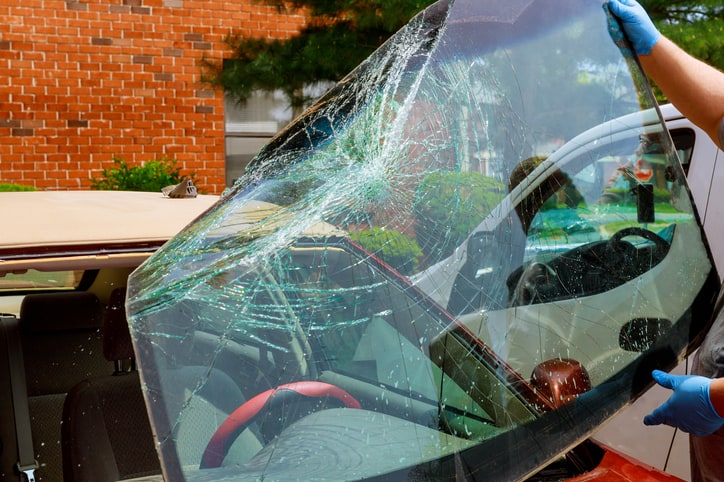 We're an auto glass replacement shop that specializes in windshield replacement in Oakville. Our windshield replacement services are backed by a 100% Lifetime Guarantee. This warranty covers auto glass professional workmanship, auto glass manufacturer defects and auto glass leaks. If you notice any issues with your new windshield, we'll re-install it at no additional cost! We're offering 10% off our regular price for a limited time, so give us a call at 905-469-4422 or fill out our form for a free online quote today!