Keeping your car windshield clean is extremely important for visibility and road safety. It's a task that's relatively easy to do, but most of us are guilty of only cleaning our car windshield once an unreasonable amount of grime, road dirt, and bug guts has accumulated on it. If your car windshield is in need of thorough cleaning, read on to learn more about the steps you should take to make it look spick and span.
How to Clean The Inside of Your Car Windshield
Cleaning the inside of your car windshield is just as important as addressing the dirt on the outside. Smocking, greasy outgassing, dirt and dust, and touching your windshield with your fingers are all factors that can contribute to reduced visibility. Here's how to effectively clean the interior side of your windshield:
1. Gather Your Materials
You'll need to gather materials, including multiple microfiber rags and glass cleaner.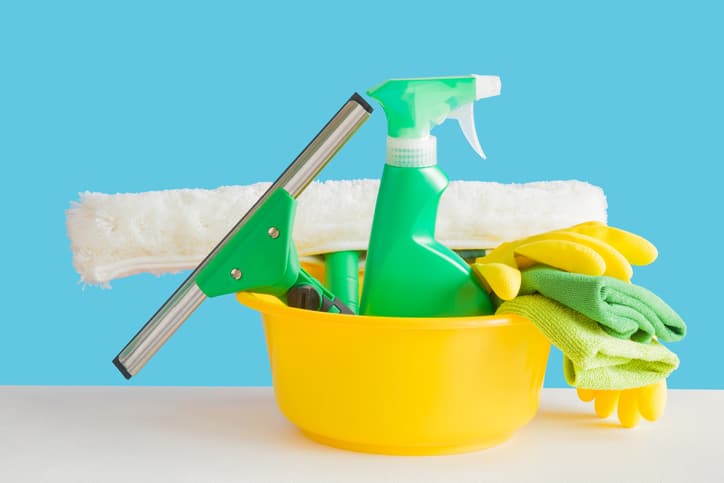 2. Lay a Towel on the Dashboard
This will protect your dashboard from the liquids that will be used to clean your windshield.
3.  Wipe
Spray some glass cleaner on a microfiber rag and start wiping the inside of your windshield in a circular motion. Start in the upper right corner on the passenger's side and work your way over to the bottom left corner of the driver's side. Stop halfway through to apply more glass cleaner to the driver's side. You may need to sit facing the rear of the car and direct your palm toward the glass to reach tight spots.
4.  Dry
Once you've scrubbed both the passenger and driver's side, use a dry microfiber cloth and run it over the entire surface of the windshield. Make sure you don't leave any of the cleaning liquid behind.
5. Repeat
Depending on how long you've gone without cleaning your windshield, you may need to repeat the process to ensure all the dirt and grime has been removed.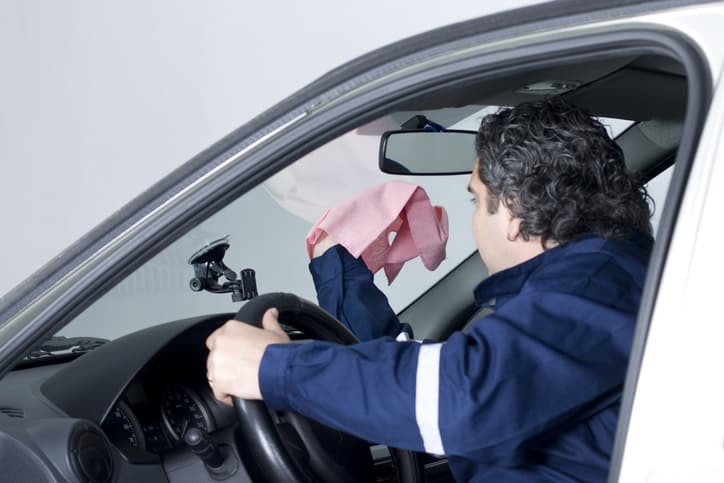 How to Clean The Outside of Your Car Windshield
The outside of your car windshield is the part that gets exposed to all the elements, so thoroughly cleaning this part of your vehicle will make the most significant difference when it comes to visibility. Follow the steps laid out below to ensure your outside windshield is clean and streak-free:
1. Gather Your Materials
The same materials that you use to clean the interior side of your windshield can be used to clean its exterior. It's best to have plenty of microfiber rags and glass cleaner handy.
2. Fix Your Windshield Wipers in an Upright Position
To ensure you don't miss a spot when cleaning the exterior of your windshield, fix your wipers in an upright position before you spray any glass cleaner. Leave them in that position for the entire cleaning process.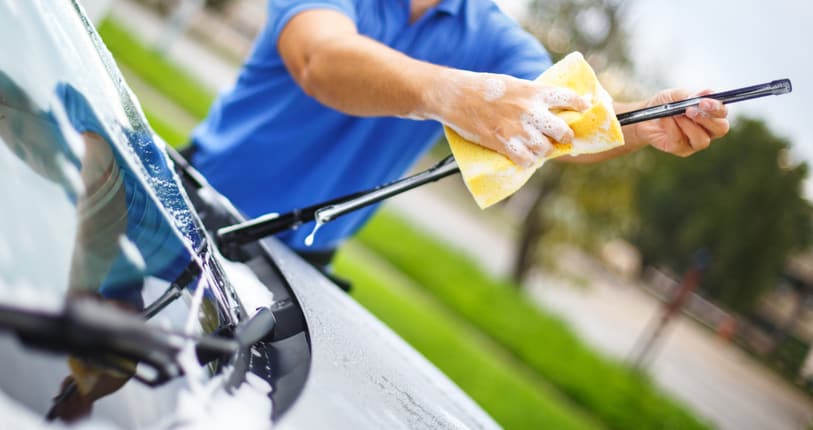 3. Spray Glass Cleaner On Your Windshield
Squirt glass cleaner on one side of your windshield. Two to three squirts usually suffice.
4. Wipe
Wipe down the side of the windshield you sprayed the cleaner on with a microfiber rag. Use straight vertical motions while you're wiping.
5. Dry
Grab a dry microfiber cloth and wipe the glass clean using horizontal movements in a parallel row until you reach the bottom of your windshield.
6. Repeat
Repeat the spraying, wiping, and drying process on the other side of your windshield.
7. Buff
Using another dry microfiber towel, buff your entire windshield by wiping it down using a circular motion. You may need to use another microfiber cloth to completely buff it from one side of the windshield to the other.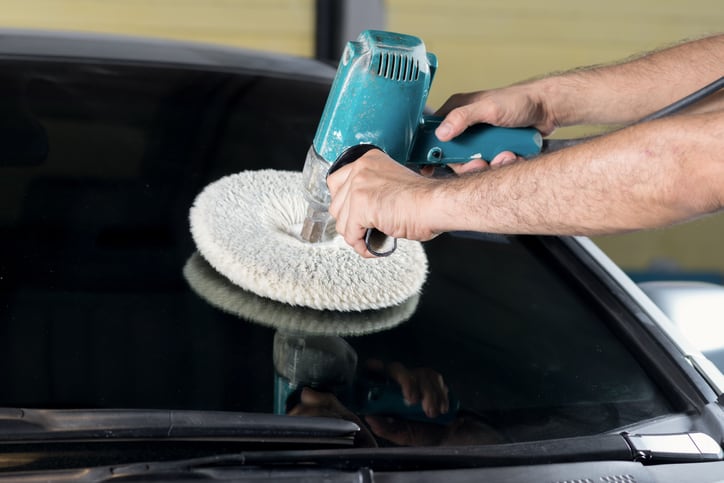 Now that you know how to clean your windshield the right way, you're well equipped to tackle the dirt on it and drive with an unobstructed view. And if you just so happen to notice a nick or crack in your windshield while you're cleaning it, Auto Glass Zone Oakville can help with that!
Auto Glass  Zone Oakville is a state-of-the-art auto glass shop in Oakville that specializes in windshield repairs and windshield replacements. We service cars of all makes and models, and our experienced auto glass technicians use precise techniques to ensure each job is done to perfection. Contact us today to get a free quote on our auto glass repair and auto glass replacement services.